See GRIN in action
Complete the form below to watch a 3 minute demo of GRIN and see how it can transform your influencer marketing today.
GRIN Influencer Marketing Software Tour
Get a quick snapshot of the power of GRIN and how it can transform your influencer marketing program.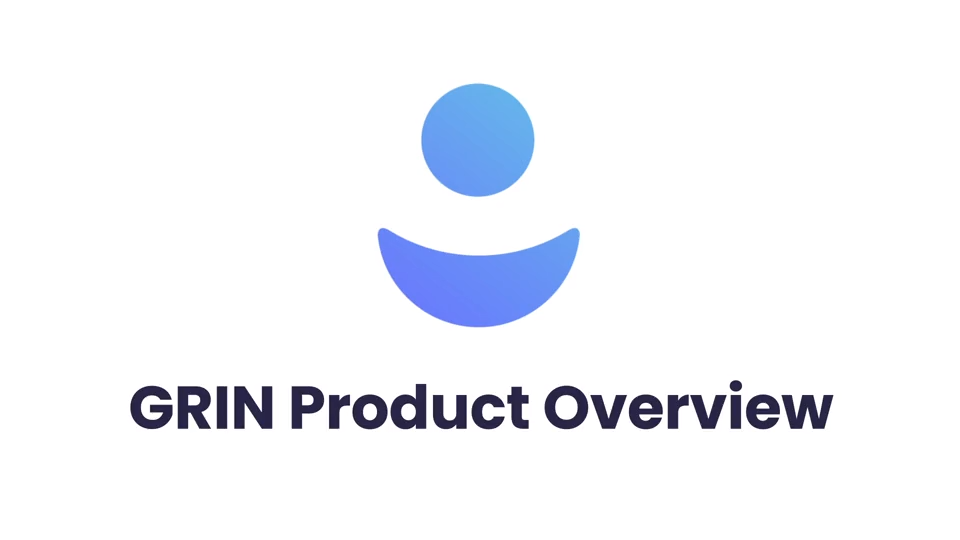 Ready to take the next step?
Talk to a GRIN expert today.
Features for every function of influencer marketing
Scrap your spreadsheets and buffet of marketing tools. GRIN is all you need to manage your entire influencer marketing program, from recruiting new ambassadors to proving true ROI.
Relationship Management
Welcome new influencers and communicate with old favorites using GRIN's tools for managing every stage of influencer relationships.
Discovery & Recruitment
Find the influencers who walk the same walk as your brand, in places you've probably never thought to look.
Reporting & Analytics
KPIs, check. Track and present ROI on every influencer and campaign with our spreadsheet-free system.
Content Management
Never let a great pic or post go to waste. GRIN organizes all your influencer content and helps you find, track, and repurpose every golden bit of it.
Product Seeding
Spend less time on shipping and more time on marketing thanks to our efficient product features and eCommerce integrations.
Payments
Get influencers paid on time, track your spending, and keep Uncle Sam happy with a suite of useful payment tools you'll find inside GRIN.
Loved by eCommerce brands
Brands that count on influencer marketing count on GRIN
GRIN is scaling influencer programs for top eCommerce brands across all industries
Brands that count on influencer marketing count on GRIN
GRIN is scaling influencers for eCommerce brands across all industries